Manni Group's commitment to creating sustainable supply chains and circular economic models is underpinned by strategic partnerships with projects, business initiatives and leading companies, as well as by joining national and international cultural, social and humanitarian organisations considered as relevant to its activities. These include the REbuild platform, the International Living Future Institute (ILFI), the University of Padua Foundation (UNISMART), the Trentino Technology District for Energy and Environment (HABITECH), the National Association of Thermal and Acoustic Insulation (ANIT), and the Green Building Council Italia (GBC Italia).
HABITECH
This is the Trentino Technology District for Energy and Environment, which promotes environmental sustainability through innovation and development in the building sector. More specifically, it provides support to companies in projects for innovation and enhancement of real estate assets throughout their entire life span.
INTERNATIONAL LIVING FUTURE INSITUTE
A non-profit association committed to spreading and reinforcing regenerative sustainability principles, with a view to a world without fossil fuels. ILFI promotes a number of endeavours with high quality standards for buildings, material producers and environmental protection.
ANIT
The mission of this association is to promote and encourage thermal and acoustic insulation — in both the building and manufacturing sectors — by implementing technical and regulatory content and keeping up with developments in the construction industry.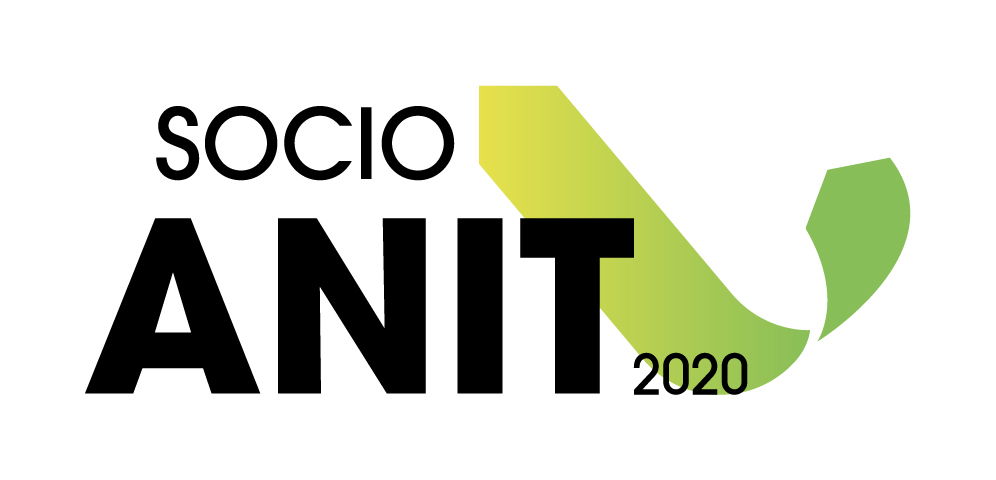 UNISMART
It is the University of Padua Foundation, providing companies and investors with networking and innovation support services. The mission of the Foundation is to enhance the scientific and technological synergies between the University of Padua and the business world.
GBC Italia
This association defines precise design parameters and criteria in the area of sustainability. It relies on the collaboration of qualified companies, Italian communities of professionals and associations involved in the building sector. GBC Italia is part of a wider network that includes over 70 countries, one of the world's largest green building organisations.
MARKET
Česká republika

Deutschland

España

France

Italia

México

România

USA

Россия
LANGUAGE
American

Mexico

Русский

Română

Nederlands

Italiano

Čeština

Français

Deutsch

Español

English
You will see the site in English with the Czech portfolio
You will see the site in English with the German portfolio
You will see the site in English with the Spanish portfolio
You will see the site in English with the French portfolio
You will see the site in English with the Italian portfolio
You will see the site in English with the Mexican portfolio
You will see the site in English with the Romanian portfolio
You will see the site in English with the American portfolio
You will see the site in English with the Russian portfolio
Verás el sitio en mexicano con el portafolio checo
Verás el sitio en mexicano con el portafolio alemán
Verás el sitio en mexicano con el portafolio en español
Verá el sitio en mexicano con el portafolio francés
Verás el sitio en mexicano con el portafolio italiano
Verás el sitio en mexicano con el portafolio mexicano
Verá el sitio en mexicano con el portafolio rumano
lang_mx_switcher_with_usa_portfolio
Verá el sitio en mexicano con el portafolio ruso
Вы увидите сайт на русском языке c чешским портфолио
Вы увидите сайт на русском языке с немецким портфолио
Вы увидите сайт на русском языке с испанским портфолио
Вы увидите сайт на русском языке с портфолио на французском
Вы увидите сайт на русском языке с итальянским портфолио
Вы увидите сайт на русском языке с мексиканским портфолио
Вы увидите сайт на русском языке с румынским портфолио
lang_ru_switcher_with_usa_portfolio
Вы увидите сайт на русском языке с русским портфолио
Veți vedea un site în limba română cu portofoliul ceh
Veți vedea un site în limba română cu portofoliul german
Veți vedea un site în limba română cu portofoliul spaniol
Veți vedea un site în limba română cu portofoliul francez
Veți vedea un site în limba română cu portofoliul italian
Veți vedea un site în limba română cu portofoliul mexican
Veți vedea un site în limba română cu portofoliul românesc
lang_ro_switcher_with_usa_portfolio
Veți vedea un site în limba română cu portofoliul rus
lang_nl_switcher_with_cs_portfolio
lang_nl_switcher_with_de_portfolio
lang_nl_switcher_with_es_portfolio
lang_nl_switcher_with_fr_portfolio
lang_nl_switcher_with_it_portfolio
lang_nl_switcher_with_mx_portfolio
lang_nl_switcher_with_ro_portfolio
lang_nl_switcher_with_usa_portfolio
lang_nl_switcher_with_ru_portfolio
Vedrai il sito in italiano con il portafoglio ceco
Vedrai il sito in italiano con il portafoglio tedesco
Vedrai il sito in italiano con il portafoglio spagnolo
Vedrai il sito in italiano con il portafoglio francese
Vedrai il sito in italiano con il portafoglio italiano
Vedrai il sito in italiano con il portafoglio messicano
Vedrai il sito in italiano con il portafoglio rumeno
lang_it_switcher_with_usa_portfolio
Vedrai il sito in italiano con il portafoglio russo
Uvidíte web v rumunštině s českým portfoliem
Uvidíte web v rumunštině s francouzským portfoliem
Uvidíte web v rumunštině se španělským portfoliem
Uvidíte web v rumunštině s francouzským portfoliem
Uvidíte web v rumunštině s německým portfoliem
Uvidíte web v rumunštině s mexickým portfoliem
Uvidíte web v rumunštině s rumunským portfoliem
lang_cs_switcher_with_usa_portfolio
Uvidíte web v rumunštině s ruským portfoliem
Vous verrez le site en français avec le portfolio tchèque
Vous verrez le site en français avec le portfolio allemand
Vous verrez le site en français avec le portfolio espagnol
Vous verrez le site en français avec le portfolio en français
Vous verrez le site en français avec le portfolio italien
Vous verrez le site en français avec le portfolio mexicain
Vous verrez le site en français avec le portfolio roumain
lang_fr_switcher_with_usa_portfolio
Vous verrez le site en français avec le portfolio russe
Sie sehen die Seite in deutscher Sprache mit dem tschechischen Portfolio
Sie sehen die Seite in deutscher Sprache mit dem deutschen Portfolio
Sie sehen die Seite in deutscher Sprache mit dem spanischen Portfolio
Sie sehen die Seite in deutscher Sprache mit dem französischen Portfolio
Sie sehen die Seite in deutscher Sprache mit dem italienischen Portfolio
Sie sehen die Seite in deutscher Sprache mit dem mexikanischen Portfolio
Sie sehen die Seite in deutscher Sprache mit dem rumänischen Portfolio
lang_de_switcher_with_usa_portfolio
Sie sehen die Seite in deutscher Sprache mit dem russischen Portfolio
Verá el sitio en español con el portafolio checo
Verá el sitio en español con el portafolio alemán
Verá el sitio en español con el portafolio en español
Verá el sitio en español con el portafolio francés
Verá el sitio en español con el portafolio italiano
Verá el sitio en español con el portafolio mexicano
Verá el sitio en español con el portafolio rumano
Verá el sitio en español con el portafolio americano
Verá el sitio en español con el portafolio ruso
You will see the site in English with the Czech portfolio
You will see the site in English with the German portfolio
You will see the site in English with the Spanish portfolio
You will see the site in English with the French portfolio
You will see the site in English with the Italian portfolio
You will see the site in English with the Mexican portfolio
You will see the site in English with the Romanian portfolio
lang_en_switcher_with_usa_portfolio
You will see the site in English with the Russian portfolio